Sessions range from 15 min to 1 hour. For more information click on the headings below.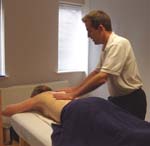 Sports Massage
Sports Massage
Sports Massage can help prevent or speed up recovery from an injury. Regular treatments can also help any sports person perform at a higher level. Sports massage is not just for sports people but can help anyone with back, neck and shoulder problems, especially when the pain is deep rooted. The many benefits include:
Reduces muscular tension
Helps release stress and tension
Increases flexibility, allowing a greater range of movement
Helps towards maximum muscle efficiency
Corrects bad posture
Helps maintain a higher level of performance without injury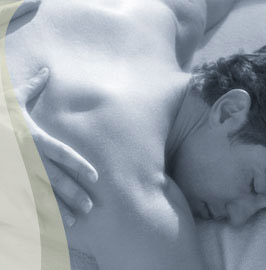 Deep Tissue Massage
Deep Tissue Massage
Deep Tissue Massage helps remove scar tissue that builds up over time from past injuries or repeated trauma and causes the muscles to become inelastic. Muscles that have become tense and with a tendency to spasm respond well to deep treatments, thus allowing a greater range of movement and flexibility. Sessions last 20 to 40 minutes only, dependant on how many areas need to be treated? There can be pain as side effects.
Benefits include:
Realignment and repair of muscular fibres
Reduces swelling, bruising and pain after injury
Helps prevent adhesions in joints, thus giving greater range of movement
Dissipation of scar tissue
Speeds up the healing process
Stimulates the blood and lymph, which aids the removal of toxins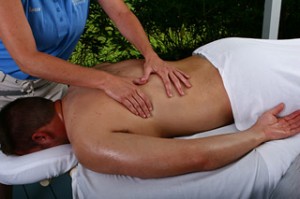 Swedish Massage
Swedish Massage
Swedish Massage is one of the most popular treatments and has been used successfully for hundreds of years. It is one of the most relaxing massages available today. Perfect for unwinding after a hard day at the office and for removing that build up of stress.
A sense of deep relaxation
Reduction of mental and physical fatigue
Increased circulation, promoting a healthy glow
Improved self-esteem
A reduction of stiffness in tired muscles
Faster elimination of toxins
Helps correct a faulty metabolism

Chair Massage
Chair Massage
A most effective solution to counter the physical effects of stress in the workplace. Relax into a specialised chair fully clothed; and the best thing is it can take only fifteen minutes. The back, shoulders and neck are the areas that take most strain so these key areas are worked using gentle movements. Leaving your muscles and body totally relaxed and you ready to take on the rest of the day
Benefits include:
Released muscle tension
Induced state of relaxation
Relief from tension headaches
Improved focus and concentration
Increased energy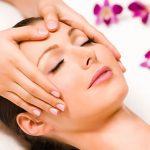 Indian Head & Neck Massage
Indian Head & Neck Massage
Indian Head & Neck Massage originated in India where its practice is customary and an integral part of family life. The treatment has been brought to the West and has become very popular as it is quick (it can take just 30 minutes), is carried out fully clothed, and is very relaxing.
Benefits Include:
Revitalises the whole body
Relieves mental and physical strain
Reduces headaches and eyestrain
Alleviates stress, anxiety and depression
Relieves muscular tension
Leads to higher levels of alertness and concentration
Leads to a wonderful feeling of well-being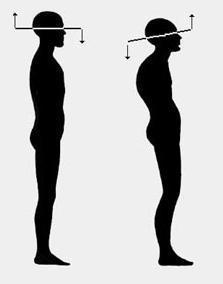 Posture assessment
Posture assessment
Perfect posture means your body is working in harmony and in balance with gravity, helping you and not hindering you. Poor posture leads to back ache, neck ache and other day-to-day problems. A posture assessment will show you what is right and what is wrong and will indicate what you need to do to correct your posture. You will need to undress down to underwear/ shorts or sports bra if you prefer, and the assessment will only take 20 minutes.